Meer sfeer, meer comfort en optimaal leefplezier.
Deze Lagune terrasoverkapping van RENSON® is de enige met windvaste doekzonwering geïntegreerd in de structuur.
De basisstructuur kan volledig gesloten worden waarbij het doekzonweringsdak waterdicht en toch lichtdoorlatend is.
Door dit innovatief product is het mogelijk om, met een maximum aan comfort, bijna het ganse jaar door van uw tuin te genieten of op het terras van uw favoriete horecazaak te verpozen.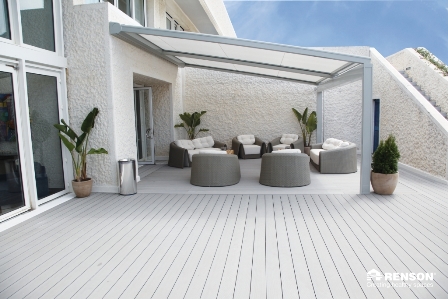 Personaliseebaar naar uw individuele wensen.
De brede keuze aan kleuren voor de structuur en verschillende mogelijkheden voor het afsluiten, maken dat de Lagune® in eender welke bouwstijl past. Door het toevoegen van zijelementen ontstaan eindeloze personalisatiemogelijkheden. Deze bieden een additionele bescherming en zorgen esthetisch voor een mooie afwerking.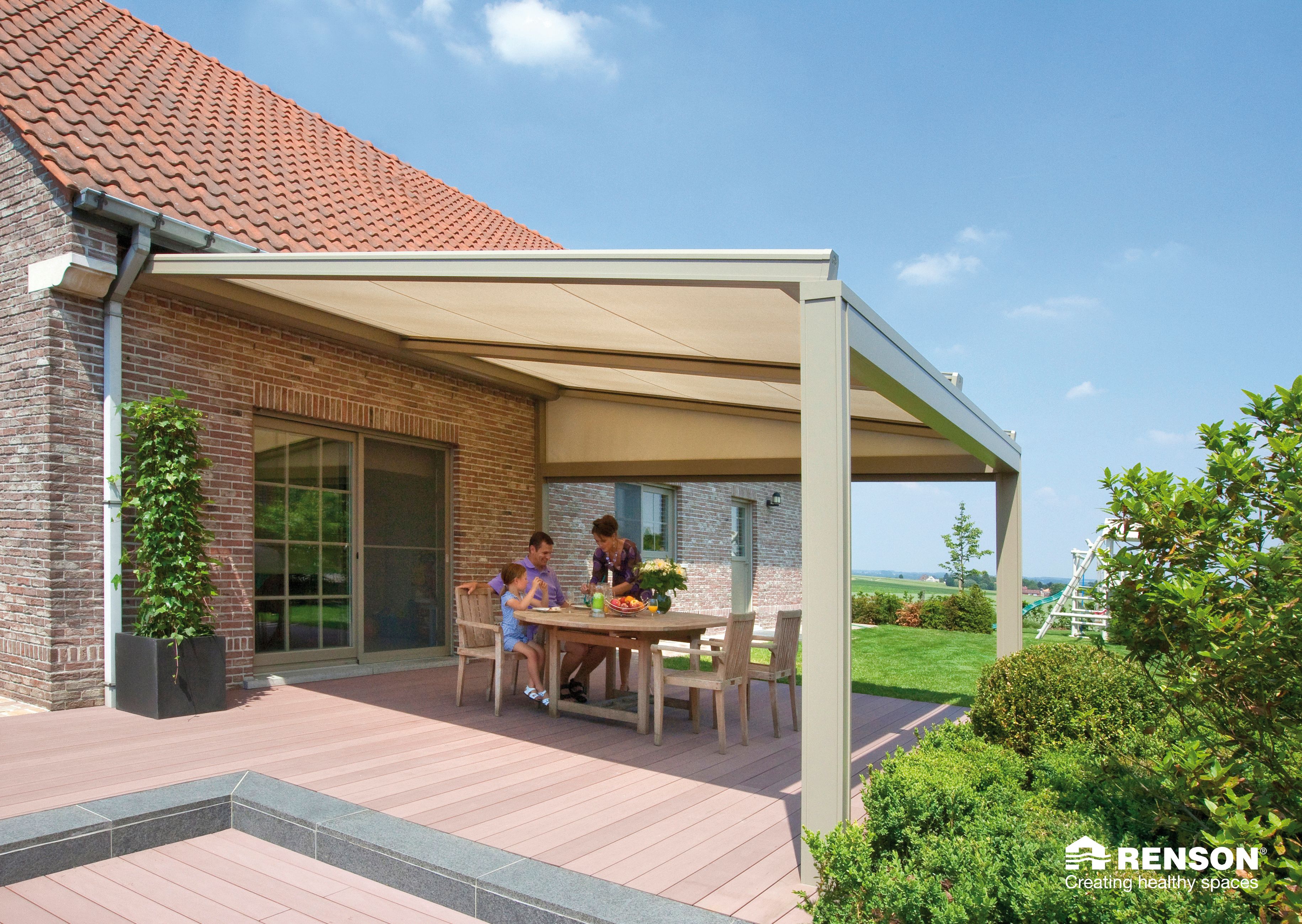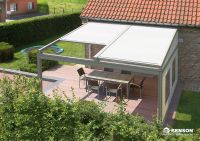 Ultieme luxe en welzijn op uw eigen terras.
Windvaste, gemotoriseerde, verticale doekzonwering zorgt voor een beschermend cocoon. Dankzij het gedeeltelijke doorzicht van de doeken en eventuele 'vensters', die samen met de screens op en neer bewegen, blijft het zicht op de tuin steeds behouden.
U kunt ook opteren voor glazen schuifwanden. In combinatie met windvaste screens blijft bovendien het voordeel van de zonwering behouden.
​
Ook elegante schuifpanelen met windvaste screendoeken, houten of aluminium lamellen behoren tot de mogelijkheid. Hout is weer helemaal terug en laat zich stijlvol combineren met andere materialen.